In the late 1920s and early 1930s, great-grandfather Leysen, who was based in Borgerhout, a district of Antwerp, started experimenting with biscuit mix, cake mix, and hot pudding powder, which, when boiled with milk and sugar, could be used to make a delicious yellow confectioner's cream.
His children Joseph and Raymond started working with him, and their business grew steadily as more and more bakers in and around Antwerp started buying their products. They loved the new range of bakery ingredients produced by the Leysen family.
Joseph and Raymond's sons, Paul Leysen and George Leysen, joined the business circa 1958-1959.
Both went on the road as representatives to expand the customer base in East and West Flanders, Brussels, and Limburg. Paul focused on product development, resulting in the first instant pudding. The Leysens then designed and made a new powder mixing machine and a simple processing machine. They also developed and marketed bread improvers.
R&J Leysen, a private limited company was founded in 1968 and is still being run by Erik Leysen, who joined the company in 1984, and his sister Annick Leysen, who joined in 1993. Erik is in charge of sales and product development, while Annick takes care of administration.
R&J Leysen is a flexible Belgian family business with two employees in production and two salespeople on the road.
In 2015, R&J Leysen purchased new premises in Wommelgem and all the machinery was renewed.
Production is efficient, allowing for quick product changes that comply with the highest food safety standards.
R&J Leysen is ACS-certified.
It currently produces around 60 different confectioners' mixes and improvers.
A general product range is available for bakeries and the catering industry, while 'private label' and customised products are a welcome addition.
In recent years, R&J Leysen has become increasingly active in the mixes segment, producing mixes for Brussels waffles, pancakes, American pancakes, sugar waffles, bubble waffles, stroopwafels, lollipop waffles, vanilla waffles, poffertjes, etc.
R&J Leysen loves a challenge and enjoys developing new products in consultation with its customers.
Always at your service,
Erik Leysen and his team.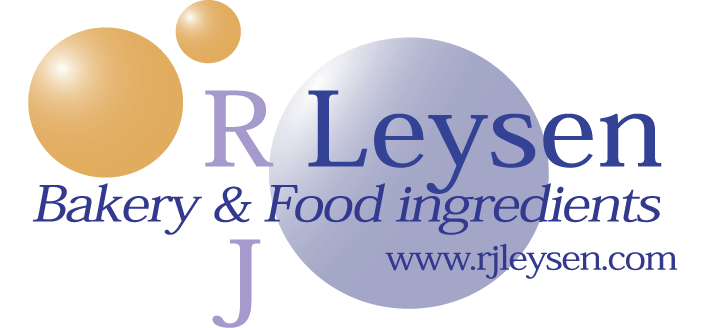 R & J Leysen
Bakery and food ingredients
Kmo Park Doornboom
Herentalsebaan 406, Unit D5
2160 Wommelgem
België
T: +32 (0)3 236 28 83
F: +32 (0)3 235 17 56
Mobile Erik : +32 (0)495 41 42 32